It's been going on for a long time. It's like we've been hearing phrases like, "the battle of the sexes" forever.
Lately, it's come even more into our everyday lives; it's men versus women and women versus men. Men are out to get women, and women are out to get men. Separating us and dividing us all because of a small chromosomal difference. It seems marketers and politicians are dividing us all for their own short-sighted agendas. One is evil and one is good. One is the prey and one is the hunter. One is a bad boy and one is a good girl.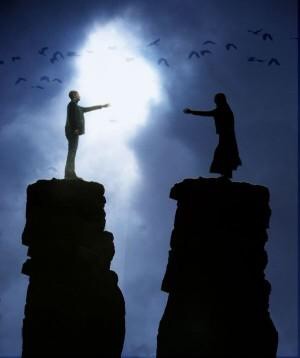 All these labels are stopping us from really being who we are and from really connecting.
Just one more thing to separate us. Just one more thing to divide us.
One more thing to bring hate into our lives.